Carroll Hospital is pleased to welcome Dwayne Richardson as the new senior vice president of operations.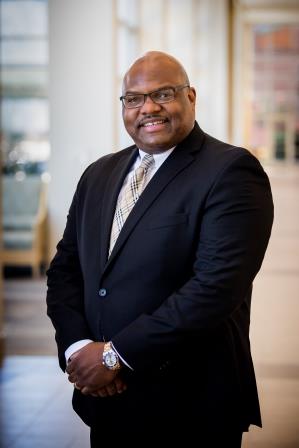 In this role, Richardson oversees all service lines within the hospital, providing leadership, support and guidance to facilitate seamless operations and exceptional performance throughout the hospital.
Richardson joins Carroll Hospital with 30 years of experience in the health care industry. He previously served as the chief operating officer at Placentia-Linda Hospital in Orange County, California. Prior to that, he worked as the director of radiology at Hahnemann University Hospital in Philadelphia and as director of cardiopulmonary services at University Medical Center of Princeton in Princeton, New Jersey.
A Philadelphia native, Richardson began his career as a radiology technologist and is a nurse by training. He received his Bachelor of Science degree in nursing from Widener University in Chester, Pennsylvania, and his Master of Science degree in healthcare management and leadership from Drexel University in Philadelphia.
"Dwayne's background and experience, along with his passion for serving patients and the community, is a perfect fit for Carroll Hospital. He is energized by achieving quality outcomes for this organization and will be an asset to our team," says Leslie Simmons, president of Carroll Hospital and executive vice president of LifeBridge Health.