Carroll Hospital is pleased to welcome Jay Mittal, M.D., and Eleni Goshu, C.R.N.P., to Carroll Health Group. Carroll Health Group is Carroll Hospital's affiliated multi-specialty practice and a LifeBridge Health partner.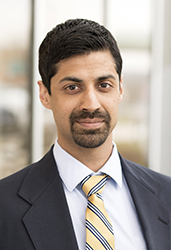 With close to a decade of experience, Dr. Mittal, general surgery, is board certified by the American Board of Surgery. He received his medical degree from the University of Pennsylvania's Perelman School of Medicine in Philadelphia. He completed his residency and fellowship at the Cleveland Clinic in Cleveland, Ohio.
Dr. Mittal's interests include thyroid and parathyroid surgery, breast cancer surgery and minimally invasive surgery. He is a member of the Society of American Gastrointestinal and Endoscopic Surgeons, the Society of Critical Care Medicine, The Eastern Association for the Surgery of Trauma and a Fellow of the American College of Surgeons.
Dr. Mittal is accepting new patients at Carroll Health Group General Surgery, located at the Billingslea Medical Building, 295 Stoner Avenue, Suite 102 in Westminster. To make an appointment, please call 410-848-1818.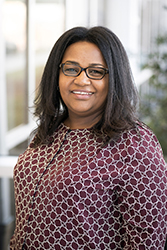 Certified nurse practitioner Eleni Goshu is joining Carroll Health Group Primary Care in Hampstead. She earned her Master of Science degree in Nursing, specializing in the field of family nurse practitioner, from Walden University in Minneapolis, Minnesota. Prior to that she earned her Bachelor of Science degree in Nursing from Stevenson University in Stevenson, Maryland. Goshu has nearly 10 years of nursing experience.
At Carroll Health Group Primary Care, Goshu will be seeing patients with Michael Eyer, D.O., family medicine, and is accepting new patients. The office is located at 2319 E-F Hanover Pike in Hampstead. To make an appointment, please call 410-374-0675.